At the farm, which is free accessible for our guests, you' ll find meat cattle and sheep.
In the springtime it is hectic, as the calfs of the flesh cows and the sucking lambs are born. The layout of the stable is suitable for children. They can caress the calfs and sucking lambs.
In the Summer the flesh cows, race Piemontese, are taken to the nature areas of State bunch management. Here they help with the management so that there arises an excellent meadow bird area.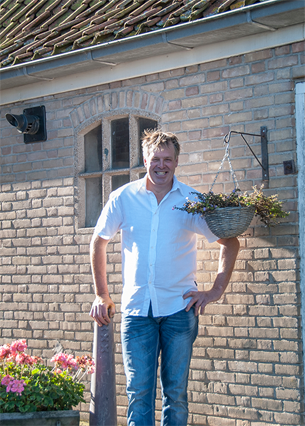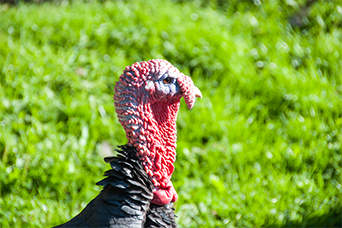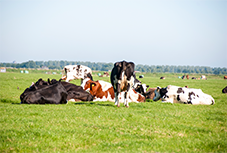 Meadow Bird Protection
As a member of the Agrarische Natuurverening Waterland we also take part in active meadow bird protection in our own areas too.
In the spring we investigate with some volunteers the nests of meadow birds. This way these are protected against mowing and for the nosy cows in the meadow. Waterland has been well-known internationally for the rich population birds which live there. In the winter innumerable duck types and geese stay here as hibernates. Summery the meadow birds are renowned.
By means of a short walk of 10 minutes you are in the middle of between the calling plovers and godwits.