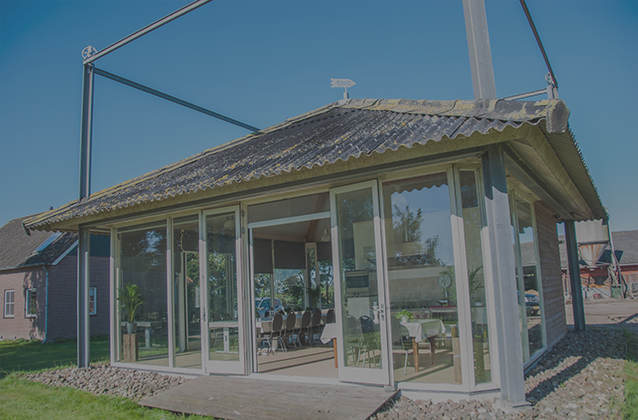 Welcome to bed and breakfast Nooitgedacht
Nooitgedacht ('Who'd have thought it') is the traditional cheese-cover farmhouse of Jan de Vries in the typical Veenweidegebied of Waterland. The farm was given its name by the de Vries family who have been farming here for 90 years.
Sleeping at Nooitgedacht
Seven extremely comfortable rooms, with accommodation for a maximum of 20 visitors, have been fitted out in the cheese-cover farmhouse of Nooitgedacht (where previously the hayloft was).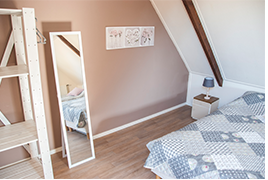 Apartment
One of the rooms is an apartment with a separate entrance, bedroom and reception room on the same floor, adapted for handicapped or elderly people more information…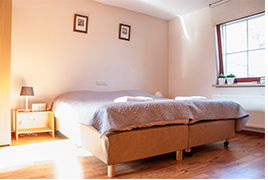 Rooms
All rooms are provided with every convenience: bath, toilet, TV, refrigerator and kitchen worktop for making your own tea or coffee. more information…

"Big room, great breakfast"
Alfred S | Meppel NL

Cattle Farm
At the farm, which is free accessible for our guests, you' ll find meat cattle and sheep.
In the springtime it is hectic, as the calfs of the flesh cows and the sucking lambs are born. The layout of the stable is suitable for children. They can caress the calfs and sucking lambs.
In the Summer the flesh cows, race Piemontese, are taken to the nature areas of State bunch management. Here they help with the management so that there arises an excellent meadow bird area.

Cheese

Milk

Eggs

Calves

Lambs

Meadow Birds
Mogelijkheden
Walking, Cycling and Sailing
The palingroute is a walk around the old peat polder Katwoude and is 14 kilometres long. You will enjoy the view over the IJsselmeer. There are various cycling and walking routes available especially for this region
Team Nooitgedacht would like to advise you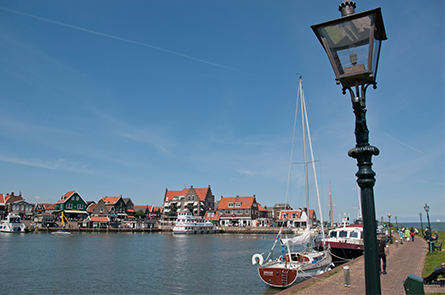 Sightings
Katwoude lies jammed between Monnickendam and Volendam. Volendam is world-famous for its dike, traditional costumes and old maisonnettes on the labyrinth. You can sail from the port of Volendam with the boat to Marken and walk around on this splendid island.
We'd like to tell you more!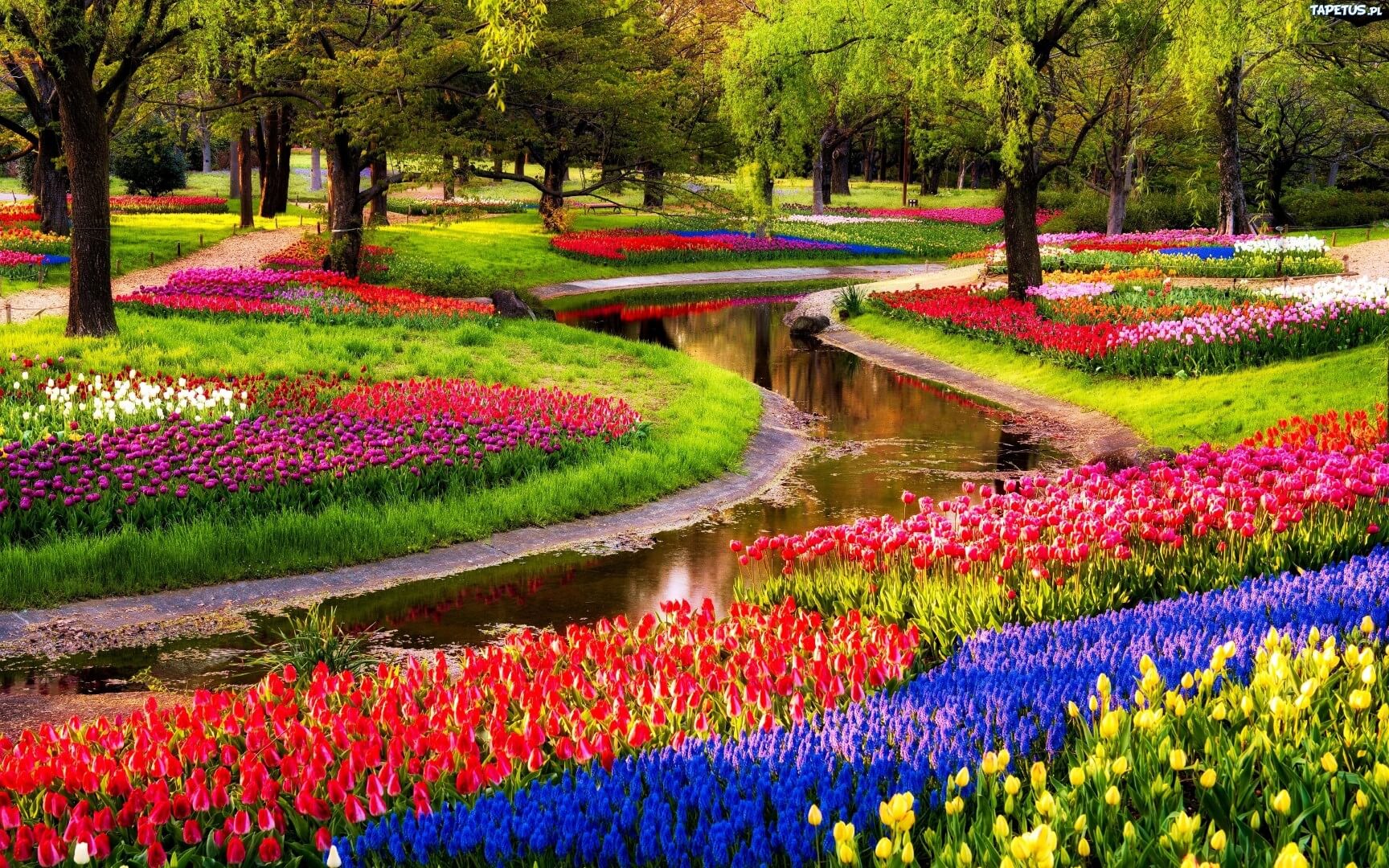 Keukenhof
Many tourists who will come to Hoeve Nooitgedacht, will also visit the Keukenhof. Keukenhof's history dates back to the 15th century and in 1950 it was opened for the first time. Keukenhof has become a global understanding. As most beautiful spring garden in the world, it receives an annual one million visitors from over 100 countries a year. Book your tickets at: www.keukenhof.nl